Low startup cost
No long term commitments required
Only responsible for merchandise sold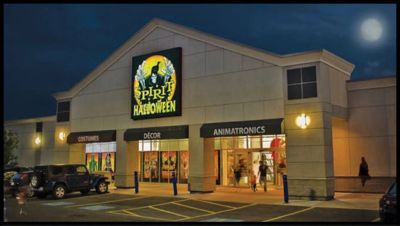 Spirit will operate over 1300 stores in the U.S. and Canada making us the largest specialty Halloween retail chain in North America.
Have You Ever Dreamed of Running Your Own Halloween Store?
With a Low Startup Cost and No Long Term Commitments, Spirit Halloween's Consignment Operator Program might be your dream come true Here's how it works:
Spirit will supply the operator with the best assortment of Halloween merchandise in the industry.
Spirit will furnish the operator with POS terminals to ring sales and replenish merchandise during the season.
Spirit takes a percentage of the sales. We pay for all freight in and out, throughout the season.
The consignment operator negotiates his/her own lease with the landlord, purchases all fixtures and supplies. Operates under the Spirit name and complies with our basic merchandising and marketing philosophies.
The consignment operator controls expenses and pays only for what is sold. Spirit takes back all unsold merchandise at the end of the season.
Spirit looks for consignment operators in markets where we do not have company stores or already established operators.
Other Requirements